Former FIFA president Sepp Blatter claims that the United States has the potential to host the World Cup 2022 if it was snatched from the hands of Qatar at the last moment. The Middle East outfit is facing fresh charges of corruption and bribery. Furthermore, a fixture congestion is starting to look likely due to the coronavirus pandemic suspending all leagues across the world. As a result, the Euro 2020 has already been moved to the next year. It may not be easy for the World Cup to be switched, as this World Cup will be held as a winter event in order to overcome the heat of Qatar.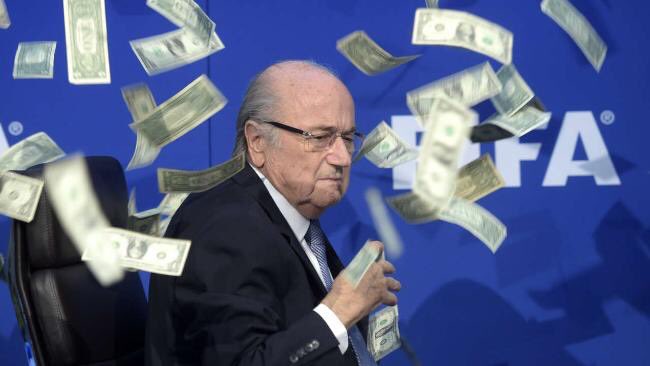 Qatar has already invested huge amount of money in order to develop several new stadiums, which have been air-conditioned in order to prevent the heat from getting to the players and fans. Yet, the nation may not be able to hold the event if it was postponed, as the postponement would clash with several other events across the world. Hence, there is a possibility that the event could be moved to a different location – especially with Qatar facing bribery charges. This World Cup in Middle East will be the last to include 32 teams, as it will expand to 48 for the 2026 World Cup, which will be held jointly by the United States and Mexico.
Blatter reckons that United States already
has all the infrastructure to host the tournament."Germany could do it. But this would mean the World Cup being staged in Europe again after 2018. Europe therefore would not be first choice. The United States could do it instead of 2026. They are capable, it's not rocket science! Japan could also do it. They also bid to host the 2022 World Cup.Fortunately, the 2022 World Cup will only have 32 teams and not 48 as [FIFA president Gianni Infantino] had planned," said Blatter.