In recent years, England have been derided by other top footballing nations due to their consistent below-par performances at major tournaments. The self-styled 'inventors of the game' only won the World Cup in 1966, and even then with some dubious refereeing decisions.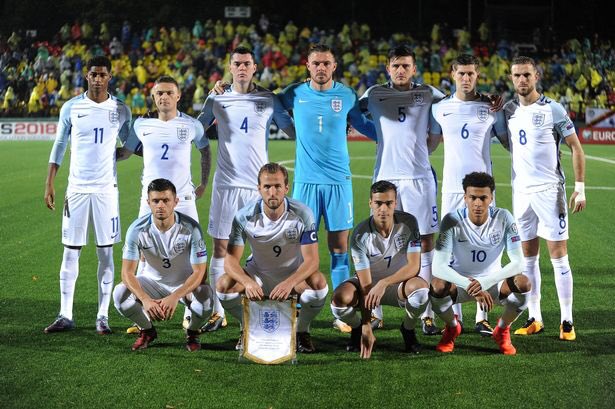 In modern soccer, despite the advancements in the Premier League, England regularly had issues reaching knockout stages in major events. Despite the abundance of talents, youth, finesse, support, and exposure some reason would hinder them. And then Gareth Southgate came along.
Since the former England U21 manager took over, there has been a marked difference in the way England play, and are seen by the rest of the football community. The team has been making strides forward so it was not shocking when they reached the semifinals of the 2018 World Cup in Russia, although it was the first time they were in the top four at the World Cup in almost three decades.
A relatively easy group and a straightforward path to the Semis (beating Colombia on penalties and then Sweden in the Quarters), helped England breeze into the Semis, where they were unfortunate to come up against a brilliant Croatian side.
England climbed the FIFA rankings and surely earned more respect. They are now a target for other nations as they have shown themselves to be a top team the problem they have now is that it is a hard task to try and maintain such standards.
Next up is the Nations' League, followed by the Euro 2020 qualification stages and then hopefully the Euro 2020 Finals. With their new status as one of the top teams, many bookmakers in the UK are now predicting and placing them as the third favourites to win the tournament outright (behind just France and Croatia).
With the Semis and Final being played at Wembley, England's home ground, you could argue that there are good omens for the Three Lions.
There are other youthful and talented teams that are bursting out across Europe like France, Belgium, Croatia, but England must sit on a par with the next rung down – the likes of Spain, Italy et al.
Credit has to go to the fans who became disillusioned over the years, but have now reconnected with the current crop of players. The squad is more of a brotherhood due to the bond and faith they share. If not for the 2-1 defeat to Croatia in the extra-time, who knows what would have happened…?