Before the Copa America tournament started, Argentina were seen as just another participant that will be in action at the 2021 FIFA World Cup tournament that is set to hold in Qatar next year. However, after the outstanding Copa America campaign they had, they may have proved that they are not just another team in the competition but one of the contenders to become World Champions.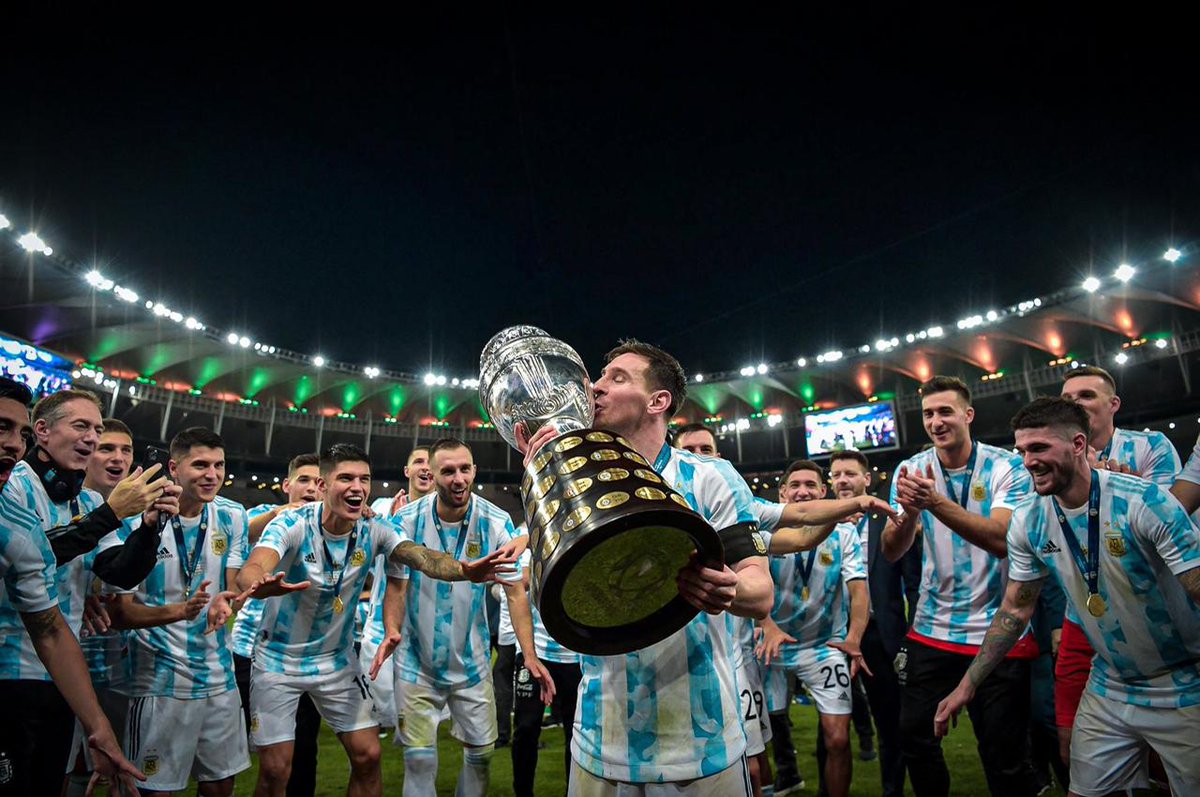 With the brilliance of Lionel Messi, alongside the team effort and individual brilliance of the Argentine stars, they were able to emerge as the winners of the Copa America tournament, and with that, they have sent a strong signal that they will not be going to Qatar next year to play around.
Their goalkeeper Emiliano Martinez was the best shot-stopper of the tournament and had a brilliant campaign as well. He has, in fact, been brilliant since leaving Arsenal to join Aston Villa in the January winter transfer window. He could also be one of their best players in Qatar next year as Messi will be looking to add another title to his international titles trophy cabinet after securing only the first one some days ago.
Argentina faced Brazil in the final of the Copa America and they were a different side from the one that has been playing the previous series of the tournament. They played with more zeal, more purpose, and more determination. They lacked those three ingredients in the last couple of years and that's the major reason they kept failing to win the title, but with this new-look side, they have shown that they are a reformed side and can cause huge damage next year.
It may be too early to start talking about favorites since the competition hasn't started yet but Argentina are ready to give the other top contenders a run for their money.